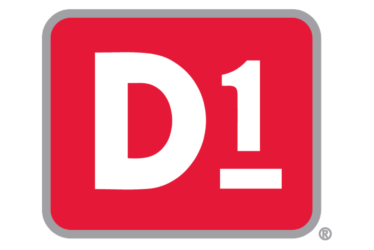 Official training + fitness partner of Lou Fusz Athletic providing athletic-based training for athletes and their families - with training at Lou Fusz Athletic Center and the Lou Fusz Soccer Complex.
Welcome to D1 Training, an athletic-based training facility that isn't another trend and doesn't make false promises - we deliver results! Whether you're a beginner looking to lose some weight or a collegiate athlete with your eye on going pro - or anyone in between - we're dedicated to helping you reach your goals.
Backed by decades of experience, we have the age-appropriate programs, expert coaches, and specialized facilities that will power you to your goals.
We've trained over 100 professional and 3,000 college athletes. Our 5-Star Training Program is derived from Division 1 Strength & Conditioning Programs and our Scholastic curriculum's build confidence in Scholastic Athletes ages 7 and up. We also offer 1-on-1 training, large group training, family workouts, semi-private training, and so much more.
At D1, we define "athlete" as anyone dedicated to their sport or fitness. All you need to do is show up and bring your dedication—we'll provide the rest.
Email Heath.Stegall@d1training.com to setup your free trial!
D1 Powered Camps: Summer Session
Elite Camp - Speed & Agility
Group 1: Ages 8-13
Group 2: Ages 14-18
Cost: $150 a week

D1 Elite Speed & Agility Camp focuses on Athletic Movement to Increase emphasis on Speed & Power while learning Age & Developmentally appropriate Resistance Training.
Elite Speed & Agility Camp Consists of:
* Linear Speed Development
* Plyometric & Agility Foundations
* Age Appropriate Resistance Training
* Conditioning Capacity
* Injury Prevention Based
D1 Prep Program
Ages: Girls & Boys ages 14+
Cost: $80/week or $400 for 6 Weeks
For Ages 14 to Collegiate Age Athletes, D1 Prep develops High-Level
Power and Strength utilizing Olympic Lifts and Advance Speed & Agility
Programming mirroring a D1 Collegiate Strength & Conditioning Program.
D1 Prep Consists of:
    * Advanced Linear Speed & Max Velocity
    * Advanced Plyometrics & Agility
    * Olympic Lifting Proficiency Focused
    * Elite Strength & Conditioning
    * Injury Prevention Based