Fusz Backyard Battle – Flag Football Tournament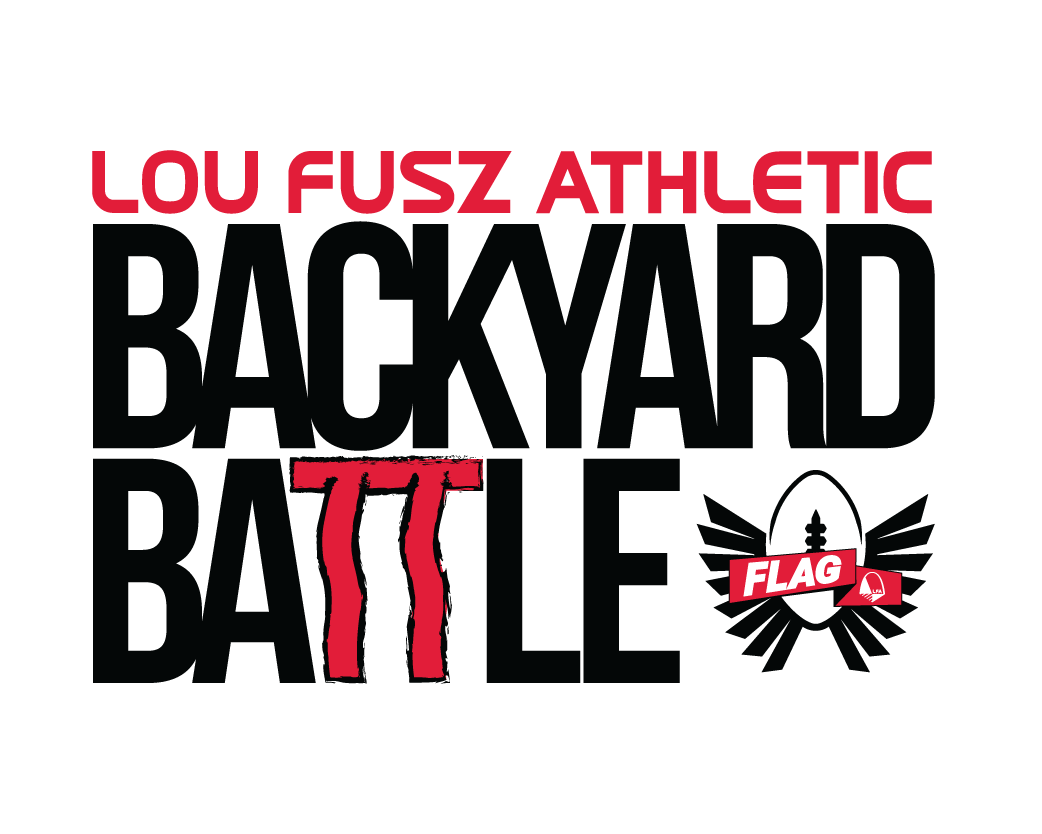 Co-ed (Novice): 6U-14U
Boys (Junior): 10U-14U
Event Dates: July 10-11, 2020
Event Locations:
LFA Training Center
1 Athletic Dr
(formerly 1 Rams Way)
Earth City, MO 63045
Team Price: $250-500
(minimum 5 players / max. 10)
Individual Player Price: $50
The FIRST annual Backyard Battle Flag Football Tournament sponsored by Lou Fusz Football.  The tournament will run Friday July 10 from 4-9pm and Saturday July 11 9am-3pm on the fields behind Lou Fusz Training Facility (1 Athletic Dr, Bridgeton, MO, 63045). Sign up as a team or players can be assigned to a team for tournament. Full refunds will be given for this tournament in the event of cancellation due to guidelines from the CDC and county regarding COVID-19 safety.
Rules for tournament will be NFL Flag Rules, though this is not a NFL Flag sanctioned event.
1. Teams will play a minimum of three games in pool play.
2. Teams must start a game with a minimum of five players. In the event of an injury, a team with insufficient substitute players may play with four players on the field but no fewer than four. Rosters can have up to ten (10) players but no fewer than five. Each team can only have one (1) coach on the sideline.
3. Each team registration must have own jerseys and flags. Game footballs will be provided. If a player signs up as an individual/free agent assigned to a team, flags will be provided to those players and a coach will reach out with shirt colors to wear on game day.
Important Dates
Application Deadline: July 3, 2020
Application Fee Paid By: July 3, 2020
Ages/ Eligibility
(Age is determined by birthdate as of December 31, 2019. Birth certificates must be provided).
Novice Divisions: (All teams must have at least one female player to play.)
6u Coed
8u Coed
10u Coed
12u Coed
14u Coed
Junior Divisions:
10U Boys
12U Boys
14U Boys
Games/Rules
Fields will be 50 yards long and 30 yards wide.
1. Games are played on a 24 minute continuous clock with two 12 minute halves unless one team gains a 28-point advantage, which will then end the game. Clock stops only for timeouts or injuries.
2. Halftime is one minute.
3. Each time the ball is spotted, a team has 25 seconds to snap the ball. Teams will receive one warning before a delay-of-game penalty is enforced.
4. Each team has three 30-second timeouts per game.
All other rules and guidelines will be sent to coach once a team is formed.
Application Payment
Please pay using the PayPal button or mail us a check
(include team name and tournament name in subject line) to:
Lou Fusz Athletic
Attn: FOOTBALL TOURNAMENTS
1 Rams Way
Earth City, MO 63045
Athletic Trainer Services
Children's Hospital & Washington University Physician's Young Athlete Center will be providing the Athletic Training services at the tournament.
All games will be played on state of the art artificial turf fields…No rainouts! However, because all fields are playable during the rain, game stoppage can still occur due to lightning and thunder. 
• Games could be delayed or shortened.
• Games played until/beyond halftime can be considered final at the moment stopped if necessary.
• Any additional changes to the schedule deemed necessary by the LFA Tournament Committee will be exercised with as much notice as possible for all teams involved.