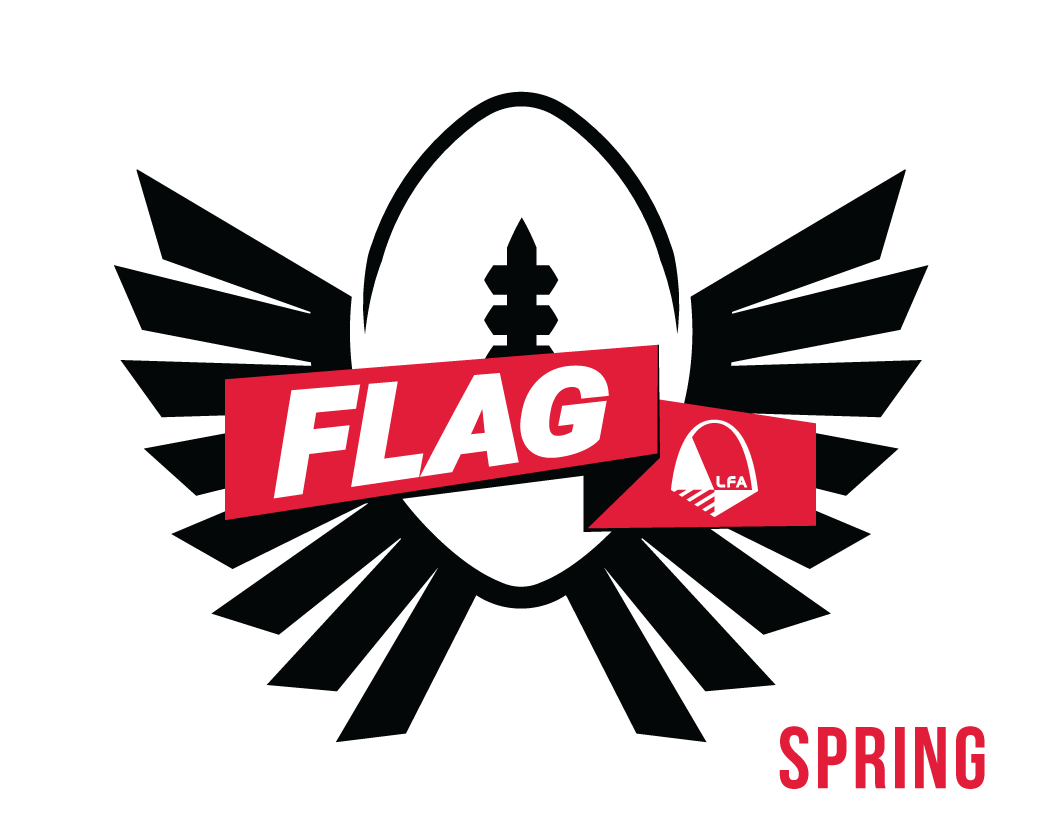 Ages: Boy & Girls 6–14
Session A:
Location: LFA Training Center
1 Athletic Dr, Earth City, MO 63045
Prices: $99
SPRING 2022 INFORMATION COMING SOON
Learn the basics of the game of football in a safe and world-class environment.  Teams are coached by grade level, so each athlete will learn at their own pace, all the while having a blast with their friends.  More competitive teams will be matched up so that every player is learning but also competing to get better.  The first half hour of the session will be a fundamentals practice.  The final half hour will consist of games.  This is a great league to learn the basics of football.  For the more advanced players, this is a perfect league to hone football skills and improve as a player.  From beginners to seasoned flag football players, LFA Flag Football has something for everyone.
7 Week Program on Tuesdays
March 9, 2021
March 16, 2021
March 23, 2021
March 30, 2021
April 6, 2021
April 13, 2021
April 20, 2021

Co-Ed Divisions
Boys & Girls ages 6–14
Open to all players regardless of experience level. Players will be placed on a team based on similar age & skill level; depending on the number of participants some grade levels could be mixed.
Athletic Trainer Services
Children's Hospital & Washington University Physician's Young Athlete Center will be providing the Athletic Training services at the league.
Risk Free Application
Any program not conducted by Lou Fusz Athletic due to COVID-19 restrictions or any other health/safety reason will result in a full refund. Once a program has started, a percent of the registration fee will be retained by LFA for any player choosing not to participate for any reason for administrative purposes. Our soccer programs have been adjusted accordingly to follow the CDC guidelines and those provided by the city/state for returning to youth sports. Lou Fusz Athletic is taking extra precautions in the care and handling of our equipment.