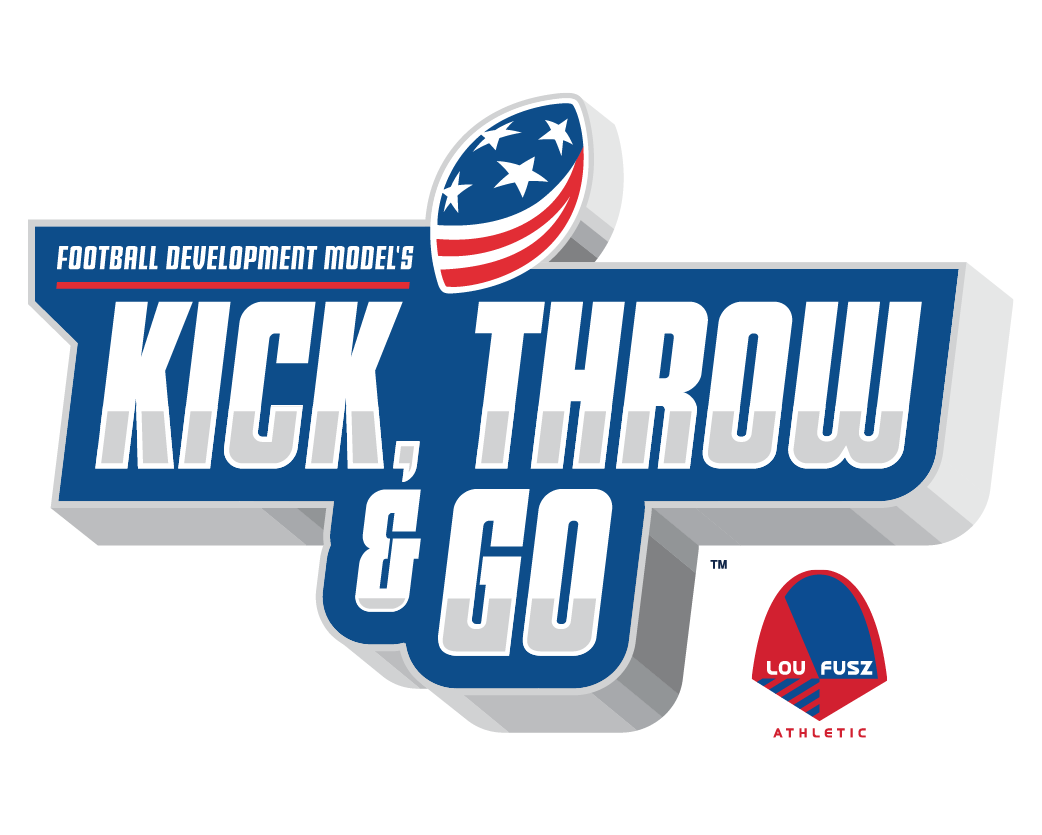 Ages: Boys & Girls 6–15
Date: Saturday October 24, 2020
Time: 12:00pm–4:00pm
Location(s): LFA Training Center
1 Athletic Dr, Earth City, MO 63045
Price: FREE
Created with USA FOOTBALL, the Football Development Model's Kick, Throw & Go™ Skills Challenge helps kids sharpen and show off their skills. The safety-focused setup has one athlete per station, making space for social distance and making time for sanitizing footballs. Young athletes use their body and mind at six skill stations covering passing (accuracy & distance), running (speed & agility), and kicking (accuracy & distance).
Kick, Throw & Go is a responsible way for kids to play and practice their skills during a pandemic. Each skill is pulled directly from the Football Development Model so they'll keep growing even if they don't play this season. Minimal shared equipment and stations spread out across the field align with Return to Youth Football Phase 2 guidelines.
REGISTRATION PROCESS You will need to create a USA FOOTBALL account if you don't already have one when you click on the "Register Here" button. Fill out all your information and click next at the bottom right (desktop). When you get to the end you can search our zipcode 63045 and choose Lou Fusz Football to be "Associated" with before clicking the "Finish" button. You will then be directed to the Lou Fusz info regarding Kick, Throw & Go for October 24 where you can Click "Register".