Blue Star Lacrosse Academy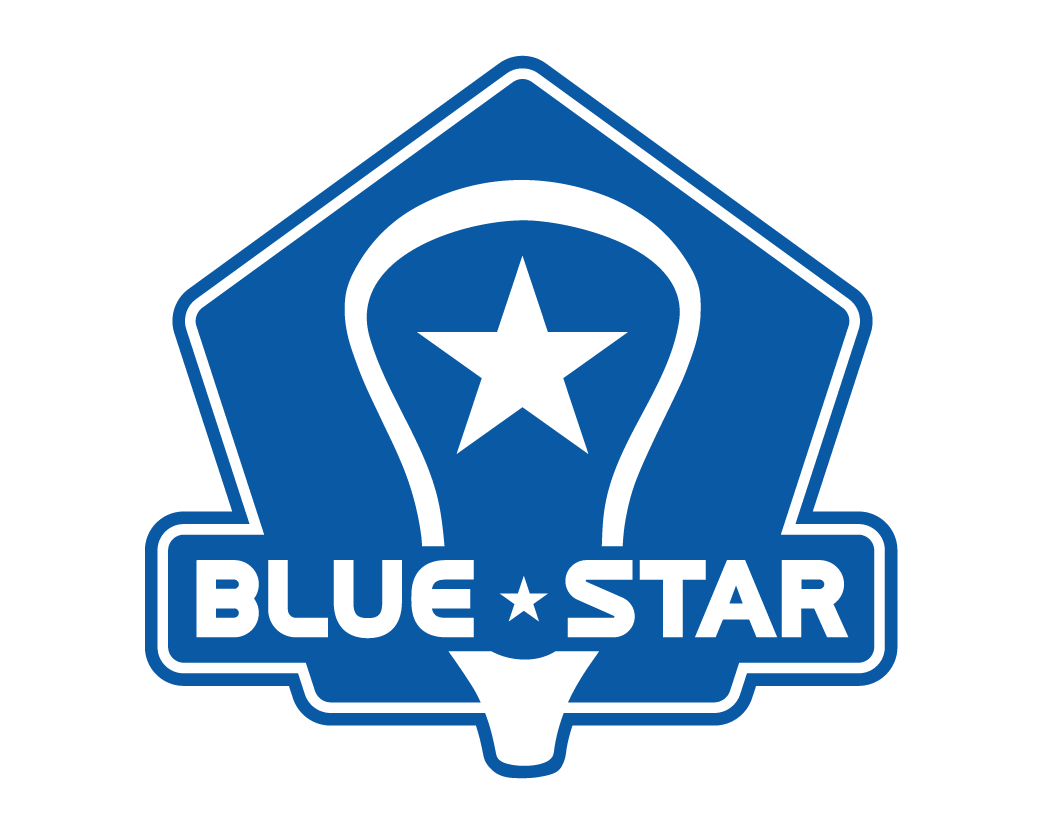 REGISTRATION AT THE BOTTOM OF THE PAGE
Ages: Girls HS / 14U / 12U
Boys HS / 14U / 12U /10U
LFA Training Center
1 Athletic Dr, Earth City, MO 63045
(formerly 1 Rams Way)
Price: TBD depending on
Age Group / Program
*If cancellations or changes happen
due to Covid-19, pro-rated credits will be issued.
The Blue Star Academy is an advanced travel team and technical training program within Lou Fusz Athletic (LFA) that is focused on the elite development of our most competitive lacrosse players. The Academy exists to identify top performing middle school and high school players that strive to play at the collegiate level. With a focus on technical skill development, high-level positional coaching, and competing in leagues and tournaments against the best of best, Blue Star empowers our lacrosse players to reach their full potential.
The Academy continually challenges the players with a top-notch curriculum in a fast-paced, competitive atmosphere. Utilizing world-class indoor and outdoor facilities at Lou Fusz Athletic, Blue Star provides the necessary tools and resources for players looking to take their game to the next level. The staff is led by former collegiate and pro players who have transitioned into LFA's veteran coaches. They bring a wealth of lacrosse knowledge and experience to our players.
BLUE STAR PROMISE:
Our staff of amazing coaches will be there every step of the way to help
your son or daughter achieve their dream of playing college lacrosse! 
QUICK FACTS ABOUT THE BLUE STAR ACADEMY FALL PROGRAM
- Tryouts are OPEN TO ALL PLAYERS & EXPERIENCE LEVELS (regardless of club or school affiliation)
- Practices, Games and Tournaments are all subject to change due to COVID-19
- Please trust that we are constantly monitoring and looking out for player and family safety
- The latest COVID-19 rules and guidelines will always be in place
- If travel is not safe, we will have lots of local training and playing options for our players
- Pro-rated credits are in order if cancellations occur
LOCATION FOR ALL PRACTICES
LFA Training Center, Outdoor Turf Field
1 Rams Way, Earth City, MO, 63045
GIRLS PRACTICES
Middle School Girls: 5:15pm-6:30pm
HS 2023/24 Girls: 5:15-6:30pm
MS/HS 2024/25 Girls: 6:30pm-8:00pm
HS 2022 Girls: 6:30pm-8:00pm
HS Premier Girls: 6:30-8:00pm

QUESTIONS? Please contact Natalie Simpson 858–334–3099
BOYS PRACTICES
12U Boys: 8:00pm-9:15pm
14U Boys: 8:00pm-9:30pm
HS Boys: 8:00pm-9:30pm

QUESTIONS? Please contact Todd Dillon 314–221–7895
Team Info / Registration Below // Fall 2020
NOTE: Future Blue Star seasons will have their own separate tryouts. If there are players that have to be cut, there will still be options to play this Fall on one of our local, no-cut Fall teams. Click below for more info and to reserve your tryout spot!
Questions about Blue Star? Not sure what the program is all about? Contact our Executive Director Todd Dillon. Setting an exact time and date for a phone call or face-to-face meeting is recommended and encouraged.
Natalie Simpson, LFA Director of Girls Player Development
Phone: 858-334-3099
Email: natalie.simpson@LouFuszAthletic.com
Todd Dillon, LFA Lacrosse Director
Phone: 314-221-7895
Email: lacrosse@LouFuszAthletic.com