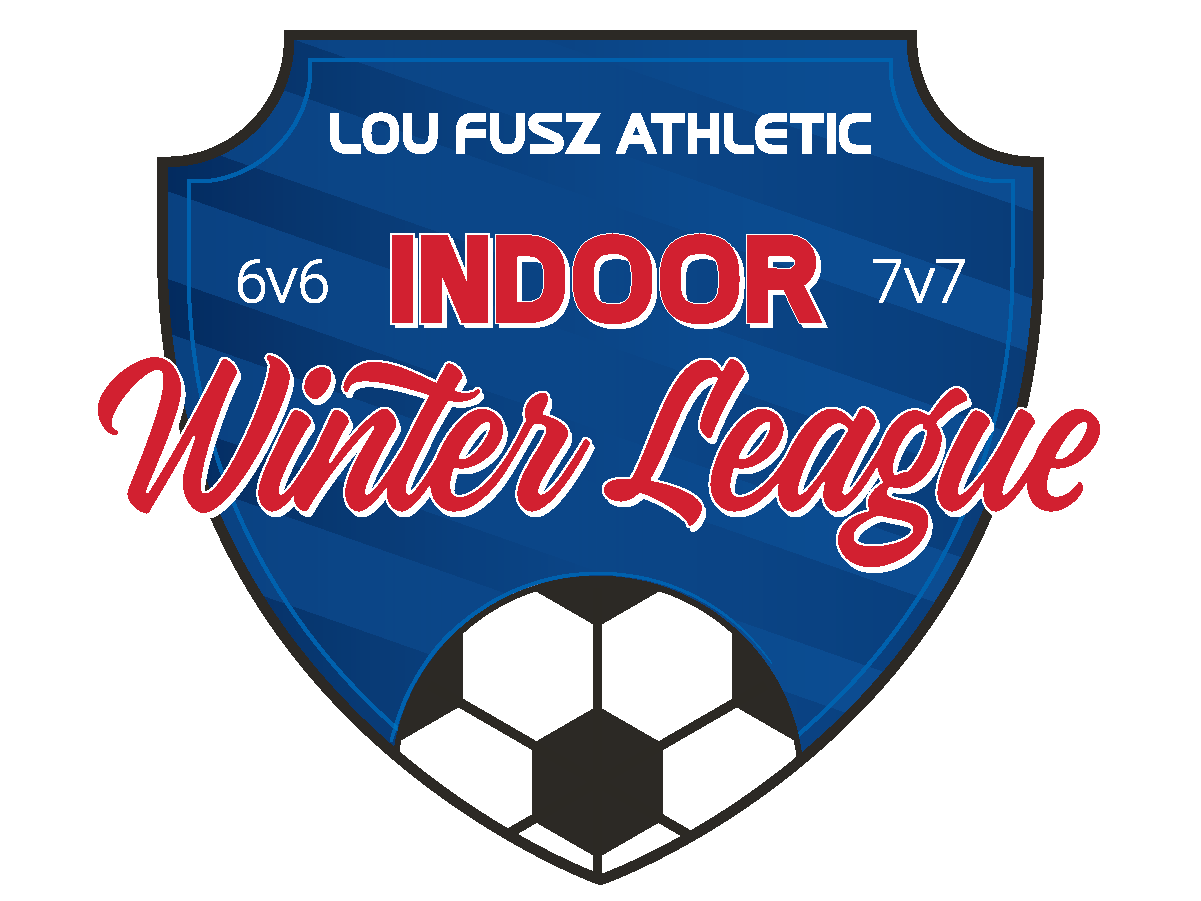 Ages: Boys & Girls U8–U14
Event Dates: November–February
Friday 5:00pm-8:45pm
Saturday 7:00am–9:00pm
Sundays 7:00am–9:00pm
Event Locations:
LFA Training Center, Indoor Fields
Driving directions: Click here
Price: 5 Games=$575
10 Games=$1,000
Join our 5th Annual Indoor Winter Soccer League at the LFA Training Center for Boys & Girls competitive club teams ages U8 - U15 (multiple divisions per age group if necessary). Games are 25 minute halves with 2 minute intermission. Our indoor fields are 70yd x 33yd with synthetic turf and have NO WALLS. 3 games play simultaneously with 1 referee per field. The 1st place teams in each division will be rewarded with medals.
Important Dates
Application Deadline: Nov. 5th
Application Fee Paid By: Nov. 5th
Schedule Posted: Nov. 14th
Game Dates
Nov 19-21
Nov 27-28
Dec 3-5
Dec 10-12
Dec 17-19
Jan 7-9
Jan 14-16
Jan 21-23
Jan 28-30
Feb 4-6
Feb 11-13
Feb 18-20
Feb 26-27
No games on Dec. 25/26
No games on Jan 1/2
Weeknight Dates & Times 5:00pm-8:45pm
Nov 29th
Dec 14th
Dec 20th
Jan 5th
Jan 17th
Jan 25th
Feb 2nd
Feb 10th
Feb 26th
Feb 27th
March 5th
March 6th
Weekday Times 12:00pm-8:00pm
Dec 27-30
*Saturday Feb. 19 & Sunday Feb. 20
These dates will be held for cancellations
*Any games needing to be rescheduled will play on Fridays 5:30pm–9:30pm at Lou Fusz Athletic discretion.
Eligibility
Open to all (USYSA, US Club, and USSSA) competitive club teams
Age Divisions
6v6 Boys & Girls = 2010–2005 birth years
7v7 Boys & Girls = 2011–2014 birth years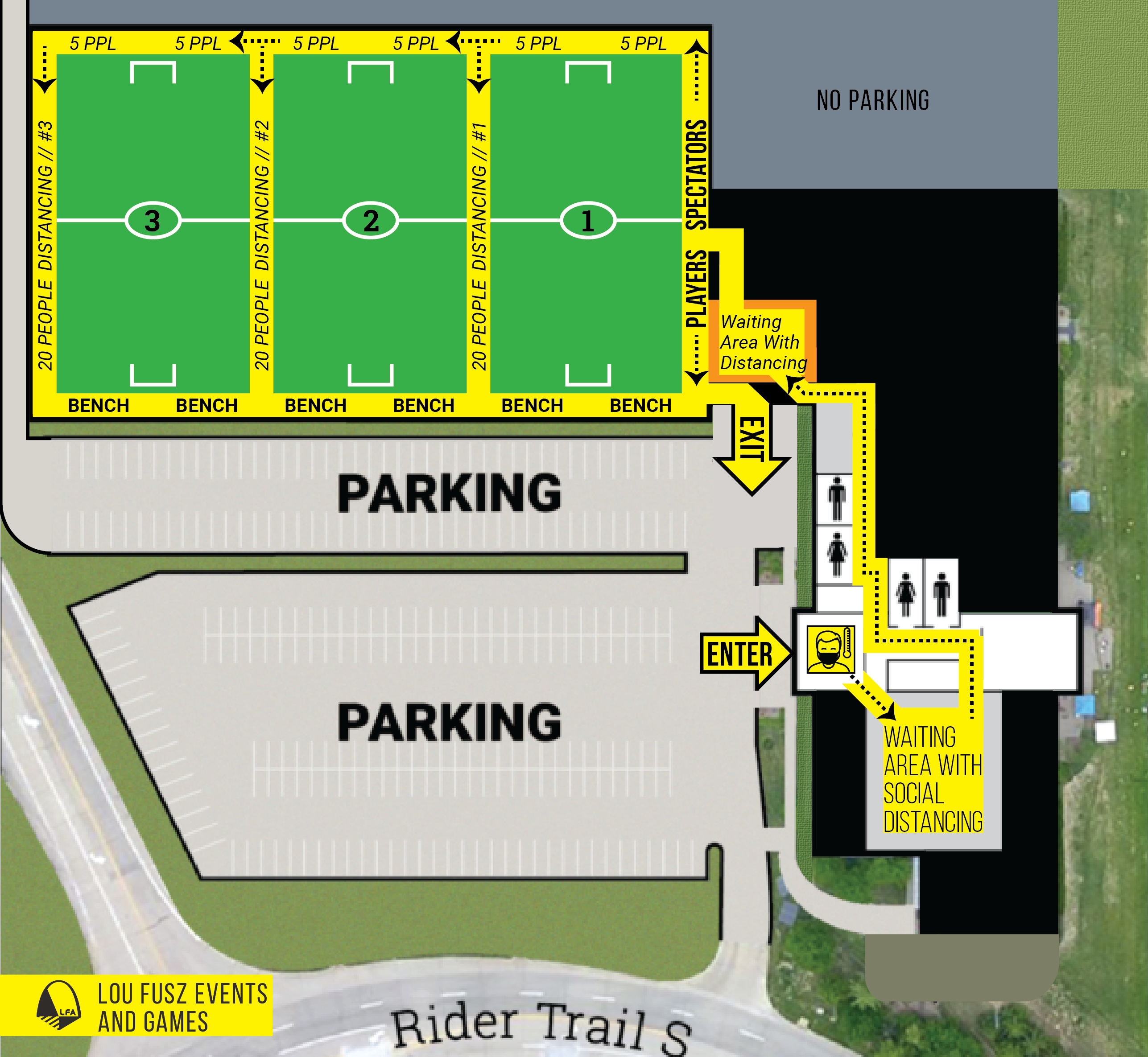 Application Payment
Please pay using the PayPal button or mail us a check and make payment to Lou Fusz Athletic and
include Your Team Name / Event Name in subject line. Mailing Address:
Lou Fusz Athletic
Attn: SOCCER LEAGUES
1 Rams Way
Earth City, MO 63045
Athletic Trainer Services
Children's Hospital & Washington University Physician's Young Athlete Center will be providing the Athletic Training services at the tournament.
Although all games are played indoors, winter weather can affect road conditions during the league season, and therefore affect the play-ability of games. Weather updates will be posted here, via our social media pages @LouFuszSoccer, and sent via email/text messages through your GotSoccer account.
• Games could be delayed or shortened.
• Games played until/beyond halftime can be considered final if necessary.
• Any additional changes to the schedule deemed necessary by the LFA League Committee will be exercised with as much notice as possible for all teams involved.
•  LFA is only allowing 2 conflicts/ forfeiting/ rescheduling of games.
Cancellations / Refund Policy
In the event of a mandated or forced cancellation of the event due to Covid-19 our refund policy is as follows:
1. If no games are played due to the Covid-19 Pandemic a full refund will be given.
2. If the event gets underway and is cancelled during the season, teams will receive a full refund of their game related fees. There is a maximum $50 administrative fee that is nonrefundable once the season kicks off. This fee goes directly toward items that are reserved and paid for well in advance of the event kickoff.  Items such as field rental, referee scheduling, registration and payment acquisition fees, and the hundreds of hours of time that go into making the event operational.
We hope this clarification is helpful.  Unfortunately, there is no 'right' answer in all of this. Our organization is not immune to the effects of these cancellations.
Weather related cancellation refund policy remains as it has for many years. Lou Fusz Athletic will reschedule games for 2 weekend days of bad weather cancellations. After the second full day cancel not all reschedules can be guaranteed. We have never had a season where teams didn't have the opportunity to play all 8 games, and we hope to have a similar experience this year.
3. If, after being accepted into the league and games are underway, a team by their choice elects not to participate for any reason, they will risk forfeiture of their entire registration fee.