Midwest Fall Invitational 2020 Soccer Tournament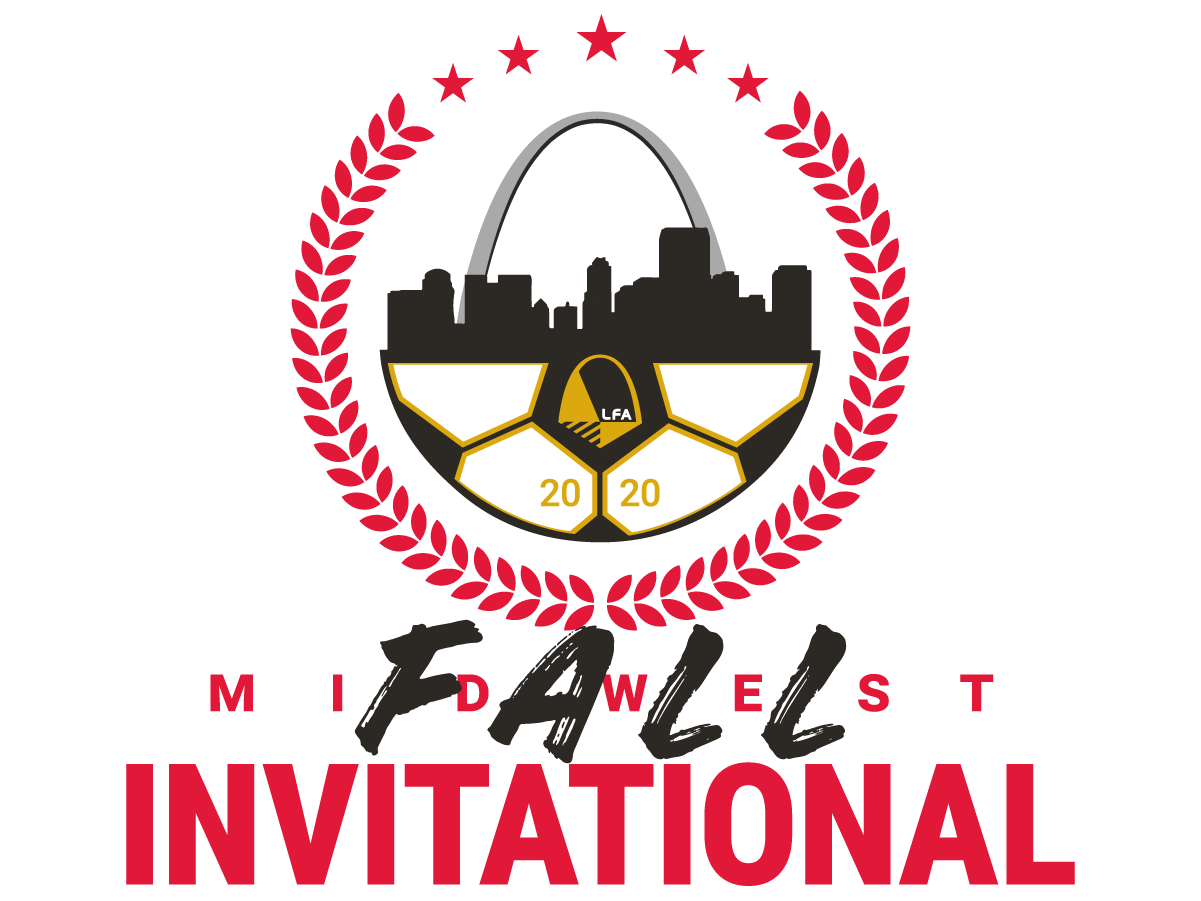 Boys & Girls Ages:
U8–U19
Event Dates:
Sept 25–27, 2020
Event Locations:
LFA Soccer Complex
LFA Training Center
Creve Coeur Park
WWT Soccer Park
SLYSA Soccer Complex
Prices:
7v7 = $675
9v9 = $785
11v11 = $885
Lou Fusz Athletic welcomes you to join us in the 8th Annual Midwest Fall Invitational. All games held on synthetic turf! No rainouts! We hosted our max capacity of over 290 teams in 2018 and have added more fields and referees to accommodate over 300 teams in 2019. This fully sanctioned tournament is open to U8–U19 Girls and U8–U15 Boys teams looking for a great weekend filled with competitive matches and fun for the whole family. 3 game guarantee for all teams. Additional championship matches for all divisions U8–U15.
Important Dates
Application Deadline: August 24, 2020 
Application Fee Paid By: August 24, 2020
Accepted Teams Notified: August 28, 2020
Brackets Posted: September 4, 2020
Schedule Posted: week of September 11, 2020
Games
Thursday before: Local teams will have the option to play
Friday: Local teams and available out-of-town teams
Saturday: Pool play & Playoffs
Sunday: Pool play & Playoffs
Eligibility
Open to Boys & Girls U8–U19 USYSA teams and US Club teams. There will be a U14/15 bracket for boys and girls to accommodate teams with all "trapped" players.
This is a "Stay & Play" tournament; all out of town teams are required to stay in hotels approved by the Lou Fusz Athletic. Please book team rooms via the "Housing" button to receive our special partnered rates.
Application Payment
Please pay using the PayPal button or mail us a check
(include team name and tournament name in subject line) to:
Lou Fusz Athletic
Attn: SOCCER TOURNAMENTS
1 Athletic Dr
(formerly 1 Rams Way)
Earth City, MO 63045
Athletic Trainer Services
Children's Hospital & Washington University Physician's Young Athlete Center will be providing the Athletic Training services at the tournament.
Our weather guidelines are aligned with those suggested/used by USSF, MYSA, & SLYSA. Adjustments made to games due to weather are at the discretion of the tournament committee (comprised of Tournament Director, LFA Staff, and Young Athlete Center's ATC staff). It is our intention to provide a fun, playable, safe environment for all teams participating to get the competition they have come in search of. All games will be played on state of the art artificial turf fields…No rainouts! However, because all fields are playable during the rain, game stoppage can still occur due to hazardous conditions such as lightning/ thunder or temperature levels. Weather updates will be sent via email/text messages through your GotSoccer account. As such,
• Games could be delayed or shortened. Games could also be rescheduled for a later time/date that weekend. 
• Games played until/beyond halftime can be considered final at the moment stopped if necessary.
• For games played in U14 and younger divisions, adjustments/cancellations will be made when expected game time temperature is 18 degrees cold index with windchill. For games played in U15 and older divisions, adjustments/cancellations will be made when expected game time temperature is 14 degrees cold index with windchill.
• Any additional changes to the schedule deemed necessary by the LFA Tournament Committee will be exercised with as much notice as possible for all teams involved.