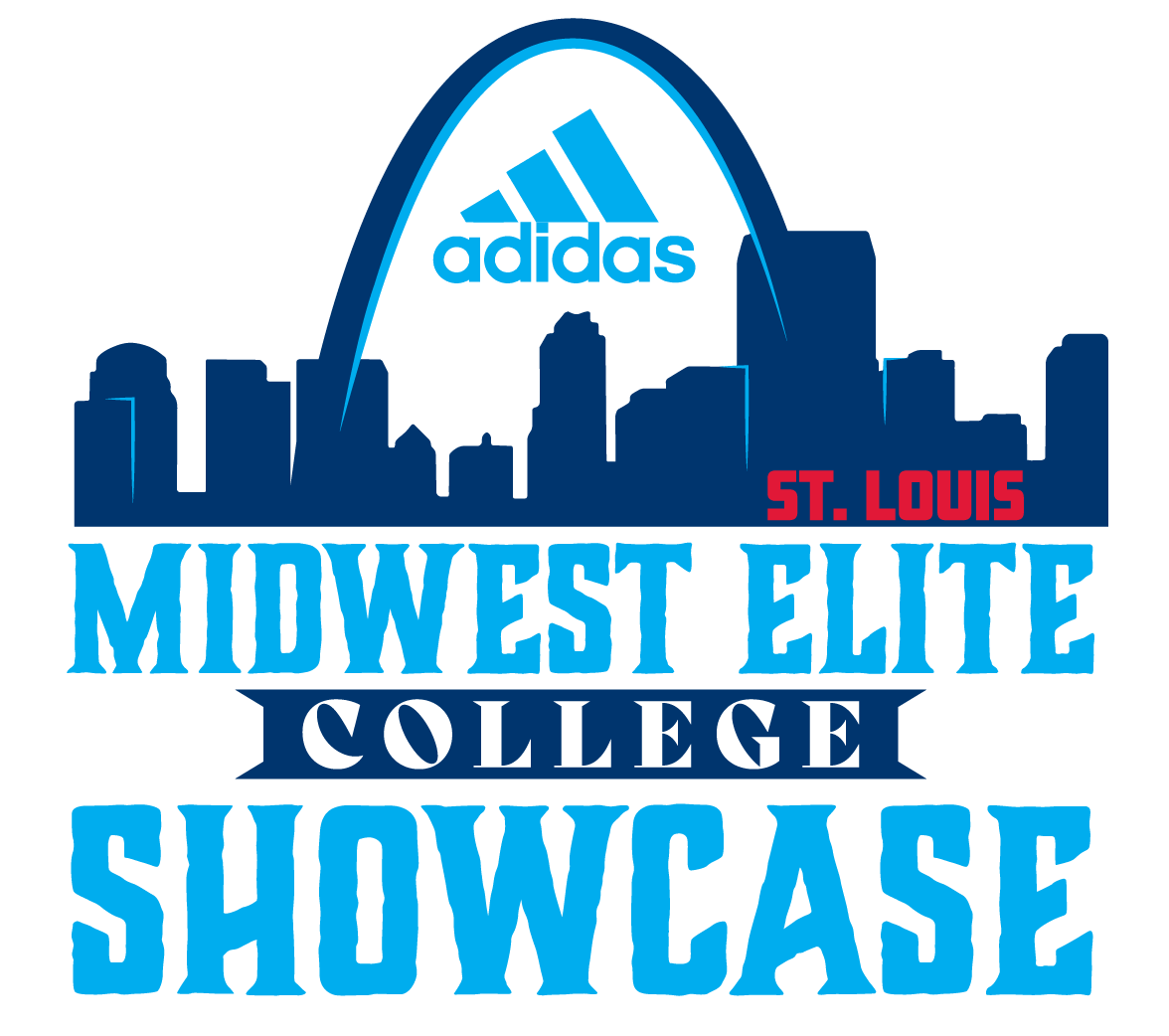 Ages: Boys & Girls 14–19
Date: Saturday December 3rd, 2022
Frequently Asked Questions
How do the college coaches identify my player during the program?
Each player is provided an individually numbered, reversible camp jersey at check in.  Each scouting college coach will receive a booklet with each player's bio/information that was provided during player registration.  Grad year, GPA, School, Club team, etc. will be included. Their jersey number will be linked to their player profile in this booklet, allowing the college coaches keep track of each player of interest throughout the program.  
Are there any discounts available for this program?
Yes. We offer team/group discounts. Just let us know how many players you plan on sending. We also offer discounts for siblings and current Lou Fusz players.  Email us at SHOWCASE@FUSZ.COM for details. 
I want to work with a specific college coach who is attending, how can I make this happen?
 Every player will have the opportunity to be viewed by all the coaches in attendance.  If there is a specific coach or school you would like to be grouped with, email us at SHOWCASE@FUSZ.COM to make this happen. 
My player is a goalkeeper, will there be GK specific training?​
Yes, there will be goalkeeper specific training conducted during the weekend. The schedule outline includes multiple GK specific training sessions built into the camp sessions prior to the GKs joining their teams/groups for drills that require going to goal, as well as small and full sided games. All GK sessions are conducted by current college coaches and collegiate goalkeepers. GKs receive individually numbered program T-shirts of a different color than those provided to participating field players for easy GK identification. More than 70% of the college coaches in attendance have indicated that finding a goalkeeper is one of, if not their highest priority this year.

We're flying into the event; do you have any transportation to/from local airports?
We recommend flying into Lambert International Airport.  Located only 5 miles from our facility. We do offer airport shuttle service to/from our facility for a nominal fee.  Attendees are also welcome to utilize a taxi type service at their own discretion. Please email us directly with more information regarding your arrival/departure flights.
What about housing?
This program does not require an overnight stay in order to participate, however, out of town players joining us ARE required to utilize our housing service provided by Traveling Teams LLC., one of the nation's largest and most reputable sporting event housing services.  Click the 'Housing' button to get your individual room, or team room block set up. In the event of a program cancellation due to weather or otherwise, Traveling Teams LLC will be sure that you are off the hook for hotel cancellations and fees.  
What is the cancellation and refund policy?
Payment is required as part of the terms of being accepted into the program.  Payment must be received via check no less than 10 days prior to event kick off date, or online through PayPal / Venmo at time of registration.  Refunds will only be given in the event of a serious injury or medical issue prior to the start of the program and will be handled on a case by case basis and will require a doctor's note.  Injuries that take place during the course of the event are not grounds for a refund.  Individual Covid 19 positive test or exposure cancellation is grounds for refund/credit.  Refund/credit amount will vary depending on many factors such as date and nature of the cancellation.  In the event of a State or National mandated closure of the program refunds/credits will be provided.  There is an up to $45 non-refundable administration fee included in all tuitions.  This admin fee is in place to cover necessary sunk costs such as procurement of fields, insurance, staff, registration software, etc.
In the event of inclement weather, causing a complete or significant portion cancellation of the program, partial refunds will be given.  We will make every effort to keep the program running as scheduled, but may make adjustments to ensure we are able to get each player the most out of their time with us.  All refund decisions are made at the discretion of the program directors.
What Covid-19 protocols are in place and how will this affect the program?
Player safety is our highest priority during all Lou Fusz Athletic events.  We have hosted several very successful and large events during the pandemic and have done so by implementing STL County and national Covid-19 guidelines and practices.  Currently no formal Covid-19 restrictions are in place, but we are taking necessary precautions to mitigate health risks including some of the below protocols:
-Social Distancing
-No sharing of food/drink
-Program size restrictions
-Training/Game group size restrictions
My player has a medical condition requiring specific attention.  Will there be medical staff on hand?​
Yes, we will have full-time medical professionals & athletic trainers on-site for the entirety of the event provided by Washington University / Children's Hospital Young Athlete Center. ​
Can parents sit in on the recruiting / informational meetings, or view the games?
Historically we have allowed parents to participate in the recruiting seminar and Q&A with college coaches, however due to Covid-19 risk mitigation procedures, this year we will not be able to allow parents to participate in this portion of the program, however parents WILL be allowed as spectators during the full sided games.
My player is driving to the event, what are the parking instructions?
Any player that will be driving themselves can park onsite, free of charge, in our gated facility parking lot. Any parents coming to watch any of the games, can also park in this lot. 
Is there a camp store / concessions?
Yes, we recommend players bring extra cash for snacks, drinks, and additional food outside of the mid day lunch that will be provided on Saturday. Our team store located onsite will also have Lou Fusz Athletic and adidas gear available for purchase. 
What should we pack/bring?
An email will be sent to all registered participants in the days leading up to the event with more details and a recommended packing list. A general guideline is as follows:
• Cleats (no metal spikes)
• Indoor/Turf shoes (optional)
• Sandals or Tennis Shoes
• Pads, Helmet, Gloves, Sticks
• Appropriate Clothing for Weather
• Money for Snacks / Merchandise
• Change of Training Clothes (optional)
Attending College Coaches
The line up of coaches is subject to change without notice. Because schools are across the country they may be delayed or unable to attend for various reasons such as weather delays. We will do our best to keep the website up to date with the most accurate list of schools attending.
Additional Questions?
Check out the program website for additional info or shoot us an email to SHOWCASE@FUSZ.COM
Participant Waiver / Terms of Agreement
I HEREBY ACKNOWLEDGE and attest that I am the parent or legal guardian of the player being registered by way of this online form, who is under the age of 21 years, and I do hereby consent to the players participation in the sports of soccer, lacrosse, or football as a player with Lou Fusz Athletic (hereinafter referred to as LFA), and such participation includes but is not limited to all practice sessions, scrimmages, camps and games; since these events could be filmed or photographed, I agree that said player has permission to be used in LFA promotional materials and advertising.  Additionally, I do hereby release and forever discharge said LFA from any and all liability whatsoever and from any claim or any action or any claim for relief which may be asserted against said LFA or against any individual who is a member of said LFA including players as well as adults, by reason of any injury said player may receive or incur while participating in LFA sports and said related activities as set forth above or in the transportation of said player to or from any game or sport-related activity.  Additionally, I hereby authorize LFA personnel to seek emergency medical and/or dental treatment for said player by a doctor of medicine or by a doctor of dentistry, so long as they are licensed to practice by any state of the United States, or to seek said treatment by any qualified paramedic or nurse.  I agree to pay for said medical and/or dental treatment to the extent that any medical or dental insurance that may cover said player is insufficient.  Finally, I represent to LFA that I have personal medical health insurance that will provide coverage for said player in case any accident or injury should occur relative to any practice, any game or any sport-related activity.  I further understand that having such medical health insurance is an express condition to said players participation with LFA and that the policy is in force and that such policy shall remain in force while said player is a member of any LFA activity or said policy shall be substituted for by another policy.  I further agree to inform LFA of any changes to the above facts and information as quickly as possible.
I UNDERSTAND the hazards of the novel CORONAVIRUS (COVID19) and am familiar with the Centers for Disease Control and Prevention (CDC) guidelines regarding COVID19.  I acknowledge and understand that the circumstances regarding COVID19 are changing from day to day and that, accordingly, the CDC guidelines are regularly modified and updated, and I accept full responsibility for familiarizing myself with the most recent updates.  Notwithstanding the risks associated with COVID19, which I readily acknowledge, I hereby willingly choose to participate and/or allow my child/children to participate in activities.  I acknowledge and fully assume the risk of illness or death related to COVID19 arising from my, or my child/children, being on the premises and participating in the activities and hereby release, waive, discharge and covenant not to sue Lou Fusz Athletic, the Lou Fusz Automotive Network or any of its affiliates, owners, directors, agents, employees or assigns (the releases) from any liability related to COVID19 which might occur as a result of my of my child/children being on the premises and participating in activities.  In addition, I acknowledge, agree, and represent that I understand the nature of such activities and that my child/children are qualified, in good health, and in proper physical condition to participate in such activity.  I further agree and warrant that if at any time I believe conditions to be unsafe, I will immediately discontinue further participation in the activity.
I HEREBY ACKNOWLEDGE  that it is my sole obligation to pay whatever expenses may be incurred relative to medical and/or dental treatment for said player to the extent that said family or personal medical insurance is not sufficient.
I HEREBY ALLOW and grant Lou Fusz Athletic permission to use mine or my child's likeness in photograph, video or other digital media (graphics) in any and all of its publications and advertising, including web-based publications and social media, without payment of other consideration.  I understand and agree that all photos/videos/graphics will become the property of LFA and will not be returned.  I hereby irrevocably authorize LFA to alter, copy, exhibit, publish or distribute these photos for any lawful purpose.  In addition, I waive any right to inspect or approve the finished product wherein mine or my childs likeness appears.  Additionally, I waive any right to royalties or other compensation arising from or related to the use of the photo.  I hereby hold harmless, release, and forever discharge LFA from all claims, demands, and causes of action which I, my heirs, representatives, executors, administrators, or any other persons acting on my behalf or on behalf of my estate have or may have by reason of this authorization.
I HEREBY ACKNOWLEDGE that upon completing this registration for an LFA program, my credit card will be charged for the program in full or digitally kept on file for automatic installment payments toward a program.  LFA reserves the right to issue site credits or keep a nominal portion of the fees toward administration costs should the program be cancelled, suspended or rescheduled.
BY CHECKING THE BOX in the registration dashboard, I hereby acknowledge and agree to all statements outlined in this participation waiver.
I HAVE READ THIS RELEASE OF LIABILITY AND ASSUMPTION OF RISK AGREEMENT, FULLY UNDERSTAND ITS TERMS, UNDERSTAND THAT I HAVE GIVEN UP SUBSTANTIAL RIGHTS BY SIGNING IT, AND SIGN IT FREELY AND VOLUNTARILY WITHOUT ANY INDUCEMENT.