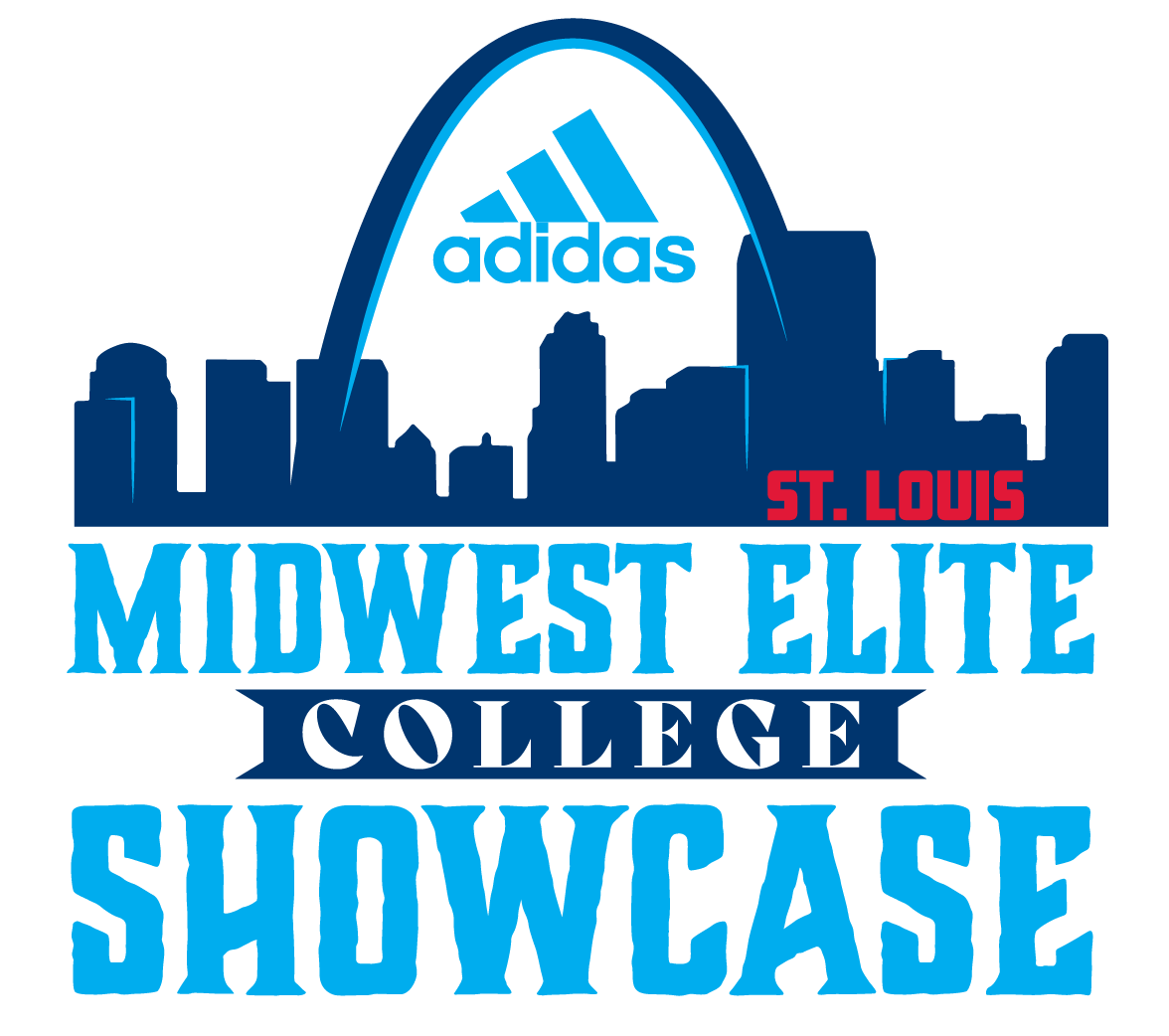 Ages: Boys & Girls 14–19
Camp Date: Saturday December 3rd, 2022
20+ College Coaches
What The Colleges Are Saying...

"The pool of talent was very high and the environment/facilities provided by the program allowed the players to perform at their best. Very good opportunity for both college coaches and prospective players."
— Renee Horton, Women's Asst. Coach, Xavier University, NCAA Div. 1
"Delighted with the opportunity to run training sessions with prospective recruits from all over the country. The environment created by the program allowed players and coaches alike to get the most out of their time together."
— Janet Rayfield, Women's Head Coach, University of Illinois Urbana Champaign, NCAA Div. 1
"Lou Fusz Athletic hosts a well run college recruiting event for our staff. Each year hundreds of players from around the region attend their events and with all the games played at one venue, player visibility is very high. They put together a very helpful, detailed profile book including information on each participating player, making it easy for us to identify a player that has contacted us ahead of time, or happens to catch our eye during their events."
— Paul Anderson, Mens Head Coach, Milliken University, NCAA Div. 3
"We were able to see players from all over the United States at this program. Some coming from as far as Arizona and Florida to be part of this high class event"
— Chris Brown, Women's Asst. Coach, Loyola University Chicago, NCAA Div. 1
"The Lou Fusz Showcase is a great event that we have attended several times over the past few years. Our program has benefited as we have been able to identify some terrific talent from the St. Louis Area, as well as see players we normally might not have access to coming from Arkansas, Tennessee, Minnesota and the east coast. Well run, easy to identify players, great level of talent. "
— Giorgio Antongirolami, Rockhurst University Men's Soccer, NCAA Div. 2
"Quality facilities, tremendous talent on display, and wonderful program structure. Our staff have benefited from being part of the program since 2018 and plan on attending for many years to come as part of our annual recruiting calendar"
— Dylan Cassidy, Women's Head Coach, Fontbonne University, NCAA Div. 3
"Our staff enjoyed running training sessions with players during the ID Camp as it allowed us to get a more detailed look at players. In training you can see things that you may not see by just watching games or game film. Very well run program that allowed us to identify some very strong players to add to our recruiting sheet."
— Dave Musso, Women's Head Coach, Lindenwood University, NCAA Div. 2
"Lou Fusz does a great job with all of their College Showcase and Player ID events. Our staff look forward to being part of the programs these guys put together as they have never been a waste of our time in the more than 5 years we have been in attendance. Every year we have added one or more players to our roster after identifying them at these programs. Great quality, great organization, and communication.
— Carl Hutter, Men's Head Coach, Lindenwood University, NCAA Div. 2
The player profile/bio booklet and corresponding numbered camp shirts, made it very easy to keep track of the players throughout the weekend and helped us with our scouting tremendously. We were able to identify several players that matched the criteria we were looking in our upcoming recruiting class. Well run operation. Schedule and organization were properly managed throughout the weekend to maximize everyone's time, exposure, and experience.
— Mario Sanchez, SIUE Men's Soccer Head Coach, 2017 LFA Combine Staff
The LFA Combine program put on by Lou Fusz Athletic is a high quality scouting opportunity for the college coaches in attendance, as well as, a highly informative program for the players attending. There are many benefits provided to both the players and coaches taking part in the weekend.
— Mike McGinty, SLU Men's Soccer Head Coach, 2017 LFA Combine Staff
"Our staff has attended Lou Fusz Athletic's events for 3 years in a row and will continue to come back every year. Coaches from Division 1 programs, all the way through to Junior College programs have players to see and it's easy to identify each player because of the leg work Lou Fusz put in ahead of time with their coach's player ID booklet.
— Nenad Todorovic, Men's Asst. Coach, Lindenwood Univ., NCAA Div. 2
"I was able to identify several players in each of the years I have attended Lou Fusz's events, that were a perfect fit for our program. Their showcases check all my needs and allows me to find some of the best talent in the Midwest, without having to travel all over the place."
— Rob Cummings, Men's Head Coach, Missouri S&T, NCAA Div. 2

What The Players Are Saying...
"I have been to many ID camps over the last couple of years and have had some really good experiences and some not so good. The Midwest Elite ID camp at Lou Fusz is one of the best I've been part of and really allowed me to walk away with a good feeling knowing that I was able to play at my best and actually had lots of college coaches around watching and interacting with me. I would recommend the ID camp to any player looking for a chance to get more looks by college coaches and learn more about how they can improve their chances at getting recruited."
— Lucie H., 2020 Participant
"This camp allowed me to train with, spend time with, and learn from multiple college coaches...they were really engaged with us and helped me improve my game."
— Alex R., 2020 Participant
The LFA Player Showcase Combine was a great experience for me. It was great to work with all the college coaches and former pros running the sessions. It helped me prepare for my club season as well as get a lot of much needed recruiting information and exposure to the 30 something college coaches that were there.
— Carter R., 2019 Participant
It was awesome to get to see my scores for the combine testing, and compare them to other players in the program. It gave me a tangible marker for improvement of my physical abilities. Getting feedback from the college coaches and pro players was really helpful too.
— Chris B., 2019 Participant

I got to work with the assistant coach of one of the college programs I was applying to and hoping to play for. The combine allowed me to get an exclusive opportunity to have them see what I was really capable of, and have my questions about their university answered personally. I committed to that school a few short weeks later. Thanks LFA Player Showcase!!!
— Julia N., 2018 Participant
I'm a goalkeeper and I was never left just hanging out by myself. This ID Camp had some of the best quality GK training I've ever had and gave me lots of playing minutes in front of the college coaches.
— Nolan K., 2018 Participant
I was able to be scouted and eventually recruited by multiple college programs that were in attendance at the LFA Combine. I didn't even know that some of these schools were out there, but turned out to be PERFECT for me. I'm so grateful I attended the LFA Combine. I've now had 2 successful seasons playing at the college that first found me at the LFA combine. Thanks LFA Combine.
— Shauna O., 2017 Participant
The way the ID Camp was set up was really cool. The college coaches were totally accessible and friendly. I left the camp feeling a lot more confident about the recruiting process and what life as a college soccer player will look like. So much more to it than I thought!
— Sami L., 2017 Participant
Great balance of work, play, learning, and fun. I don't have any desire to play soccer in college. I attended the camp to help me prepare for my upcoming club season and really enjoyed myself and benefited.
— Ryan K., 2017 Participant
The college coaches actually attended and were around everywhere I looked. Some other ID programs I've attended did not deliver on that promise, but the LFA Combine really put the players in front of the college coaches.
— Andrew K., 2017 Participant