Missouri State Champions 2020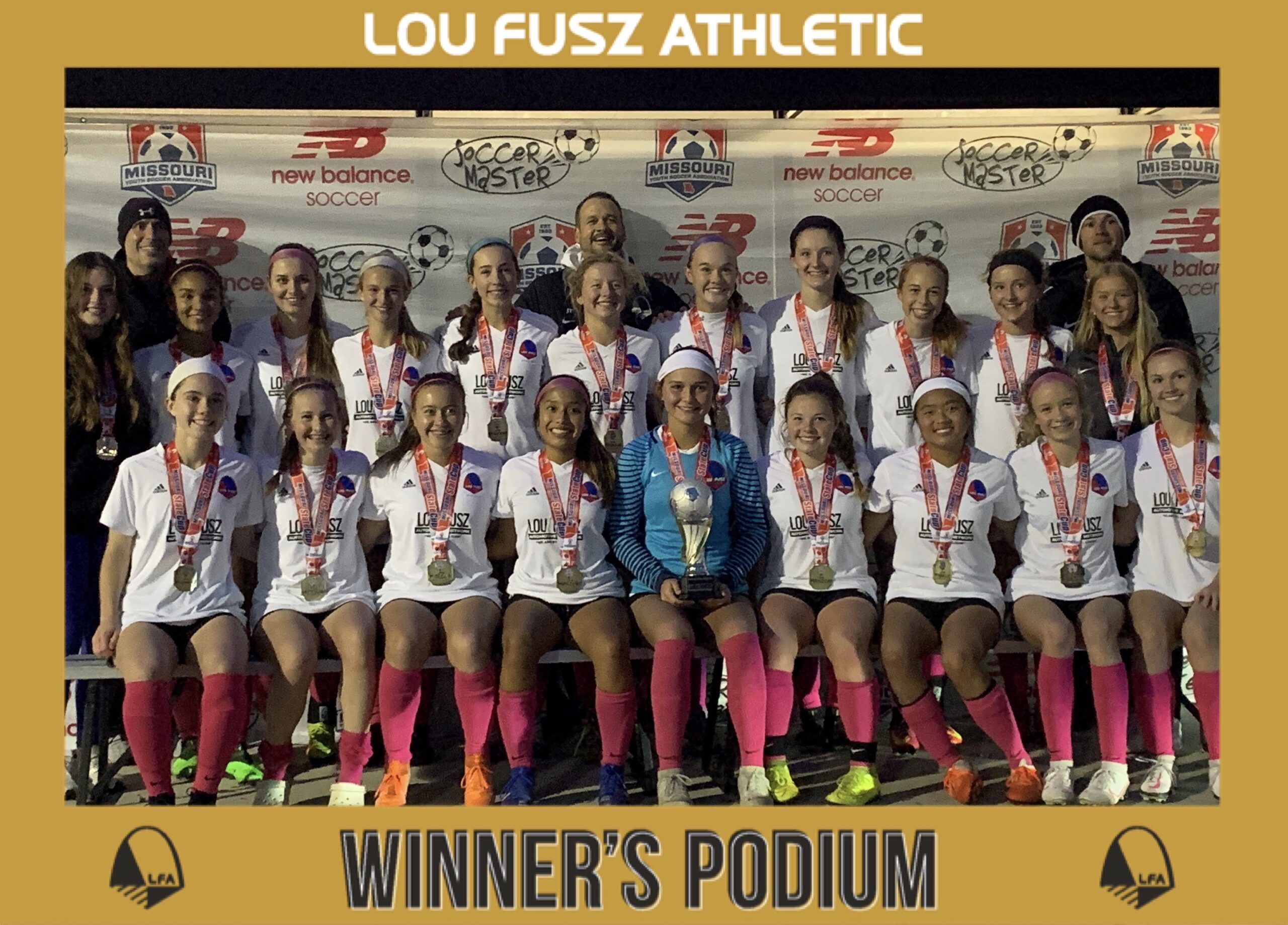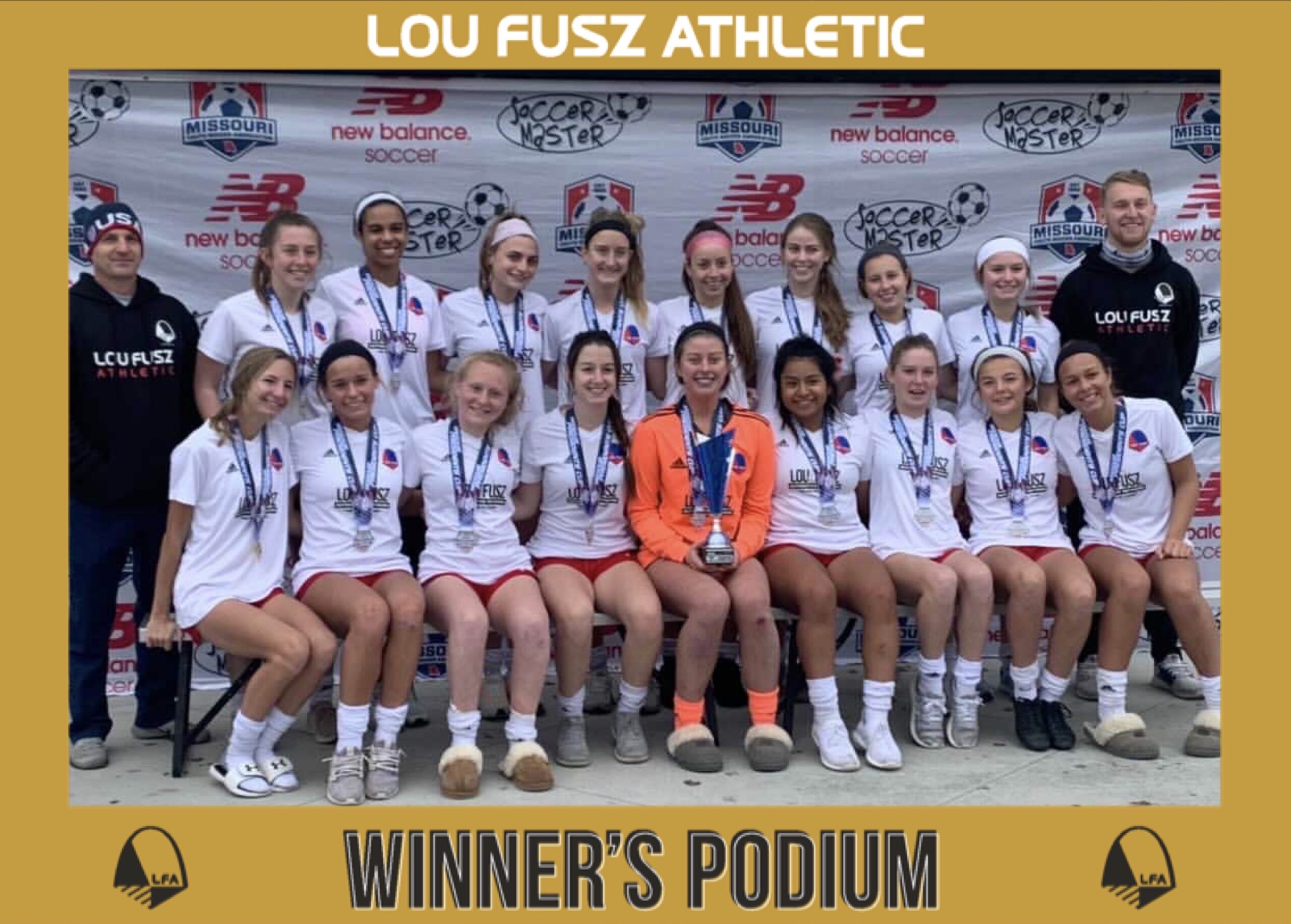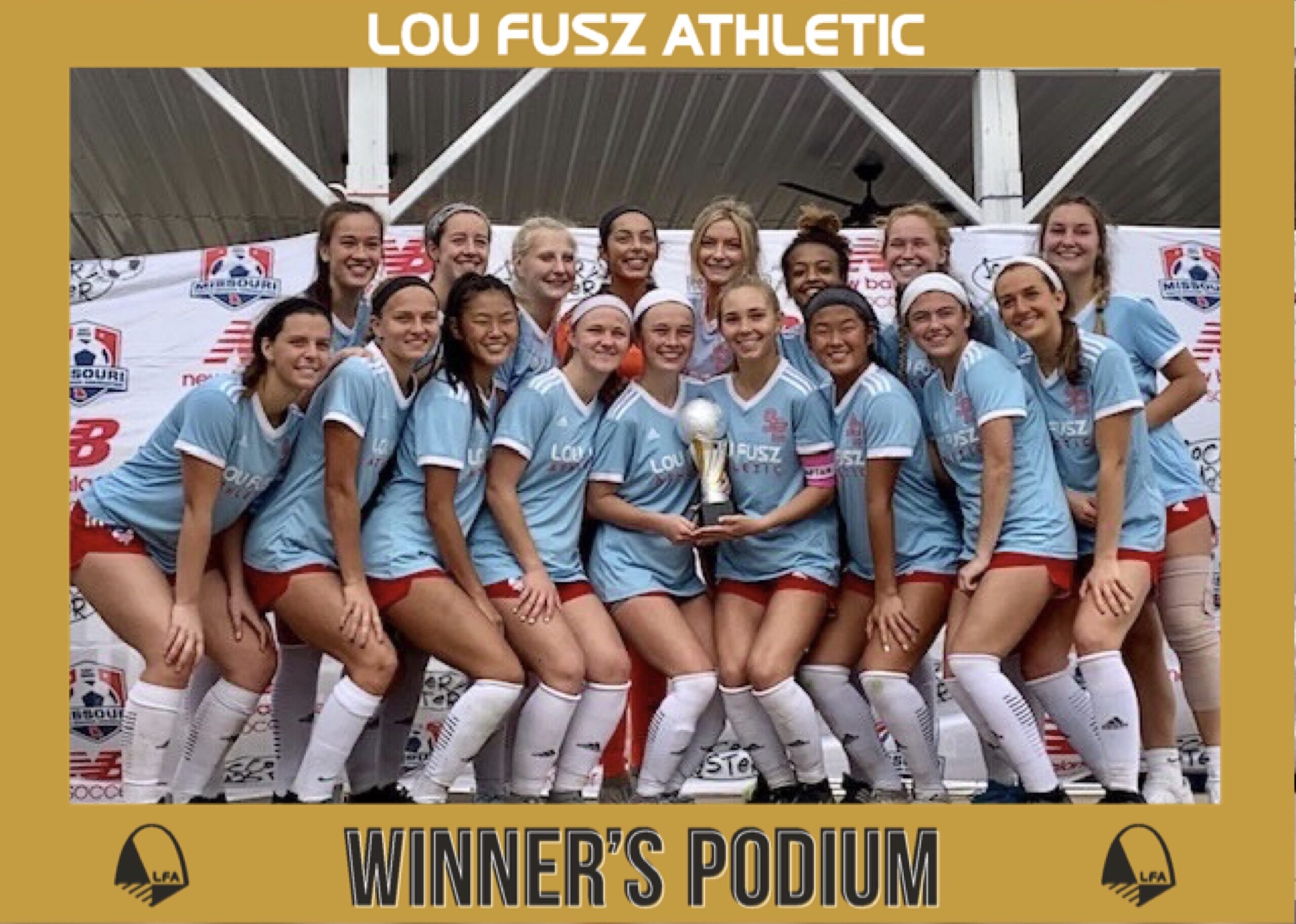 2020 Missouri State Cup & President Cup Champions
LFA O'Rourke '02 Girls were the first team to be crowned Missouri's State Cup Champions last weekend, hoisting the trophy for the 2nd year in a row! O'Rourke 02 has been dominating for quite some time with strong squad play from a committed group of young ladies. Last year they won in emphatic fashion besting Sporting Springfield 8-0. With a target on their back in 2020, they successfully defended their title and repeated, shutting out SLSG ECNL 02 with a final score 2-0. The team currently ranks #1 in Missouri, #4 in the Midwest Region and #52 Nationally. As well as State Cup Champions, they also currently sit undefeated in the Midwest Conference!
LFA Tottleben '05 was victorious in finals weekend against JB Marine SC SMITH to claim their second straight State Cup Championship! Both teams battled it out during the first half, with multiple attempts on goal in search of the go ahead. Starting the second half 0-0, the competition grew intense as both teams continued to probe for what would ultimately be the game winner. In the 86th minute, midfielder Taylor Babb finally found the back of the net with a long range effort. The shot from distance found the little window between the goalkeepers outstretched hands and the crossbar, nestling in the back of the net as the crowd erupted and celebrated the breakthrough. The latest Lou Fusz Athletic team to be crowned back to back Missouri State Cup Championships places them alongside LFA O'Rourke '02 with new hardware for the trophy case. Congrats to the coaching staff and all the families on a fantastic result!
Last but not least is a Presidents Cup Championship from LFA Rami 03. This is Rami's first year with with Lou Fusz Athletic but they are no stranger to being finalists. Heading into this weekend as their FOURTH straight year the girls were prepared and knew what to expect. Coming off a hard fought win from the prior night in the semi's, they were tired but fought hard to secure the victory with a goal by Grace Forthaus early in the first half. This will be their fourth year in a row heading to the regionals in June with hopes to advance to nationals.
Lou Fusz Athletic was inspired to see all of the teams competing for hardware over the weekend. To hear the roars from the sidelines reminded us all how impactful and meaningful sports can be for our youth. We've all missed it! Congratulations and great work to all of our girls, we are so proud of you!