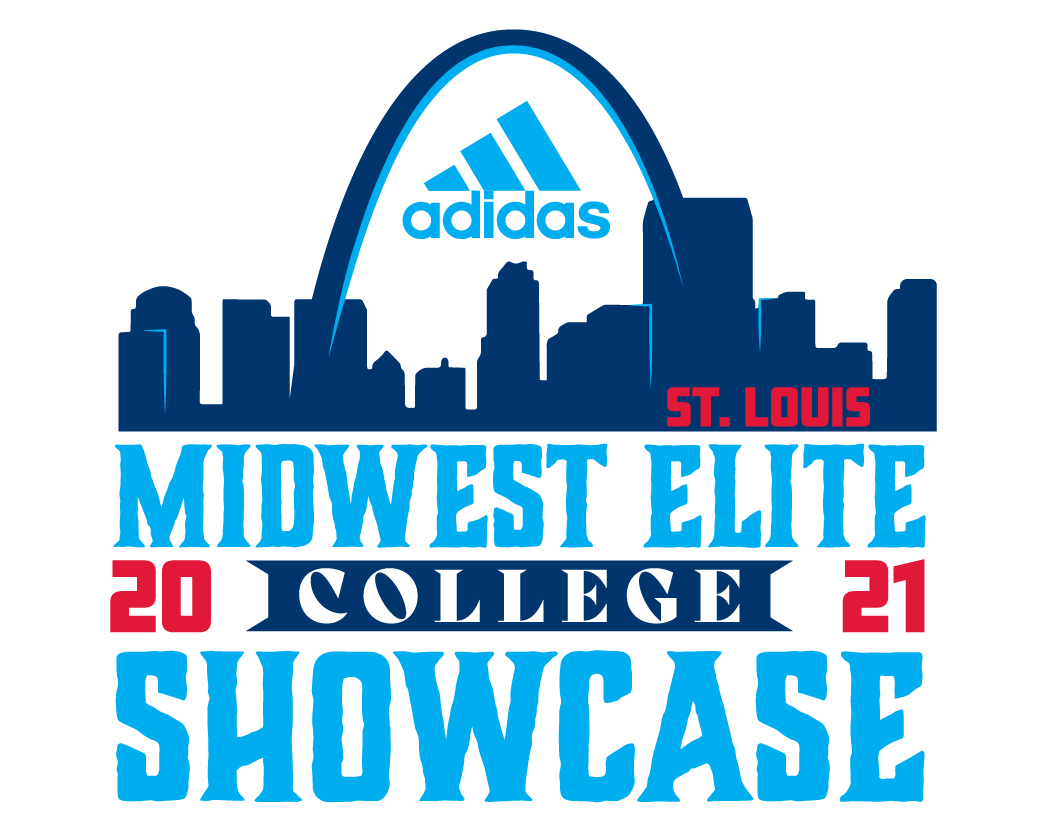 Ages: Boys & Girls 14–19
Camp Dates: Saturday October 2, 2021
20+ College Coaches !

This event will host 20+ college coaches throughout the weekend, both in person and virtually. Due to restrictions limiting travel for college coaches virtual attendance is being offered and all field sessions recorded. Game film will be provided at no cost to all registered college coaches and players at the conclusion of the program. College coaches will receive physical and digital copies of the player profiles and resumes. We will do our best to update the list of RSVPd coaches as they apply.  College coaches will work directly with players during the on field sessions in addition to scouting talent and providing player feedback.  Players will have a Q&A with attending college coaches and professional collegiate compliance counselors discussing college student-athlete life, the recruiting process, and much more.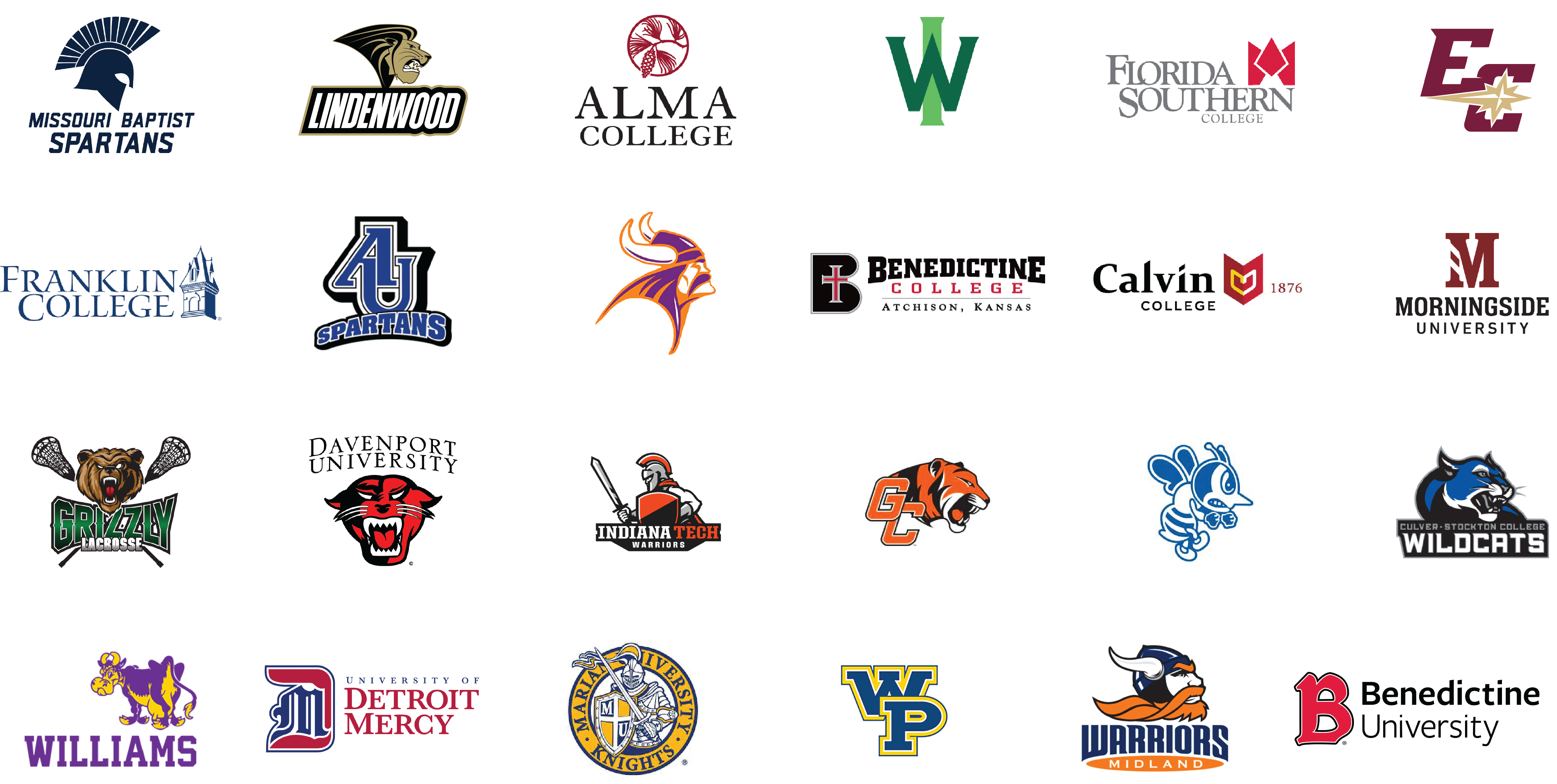 October 2021 RSVPd Programs
• Aurora University
NCAA D3 Mens & Womens
• Alma College
NCAA D3 Womens
• Benedictine College
NAIA Womens
• Benedictine University
NCAA D3 Womens
• Calvin University
NCAA D3 Womens
• Culver-Stockton College
NAIA Womens
• Davenport University
NCAA D2 Womens
• Earlham College
NCAA D3 Womens
• Franklin College
NCAA D3 Womens
• Georgetown College
NAIA Womens
• Illinois Wesleyan
NCAA D3 Mens
• Indiana Tech
NAIA Womens
• Lindenwood University
NCAA D2 Mens
• Marian University
NAIA Mens & Womens
• Midland University
NAIA Mens
• Milwaukee School of Engineering
NCAA D3 Mens
• Missouri Baptist University
NAIA Womens
• Missouri Valley College
NAIA Mens & Womens
• Morningside University
NAIA Mens & Womens
• Saint Ambrose University
NAIA Womens
• Tennessee Wesleyan Univeristy
NAIA Mens
• University of Detroit Mercy
NCAA D1 Mens
• William Penn University
NAIA Men
• University of Saint Mary
NAIA Mens
• Williams College
NAIA Mens
• More Programs To Be Added Soon
• Aurora University
• Blackburn College
• Central Methodist University
• Illinois College
• Illinois State University
• Jackson College
• Johnson County Community College
• Lewis and Clark
• Lindenwood University
• Loyola University Chicago
• Maryville University
• Miami University (Ohio)
• Mineral Area College
• Missouri S&T
• Quincy University
• Saint Louis University
• Southern Illinois University (SIUE)
• Southwest Baptist University
• Stephens College
• Truman State University
• University of Dayton
• University of Illinois Springfield
• University of Mary
• University of Missouri St. Louis (UMSL)
• University of Oklahoma
• UW-Platteville
• Viterbo University
• Washington University St. Louis
• Webster University
• Westminster College
• William Woods University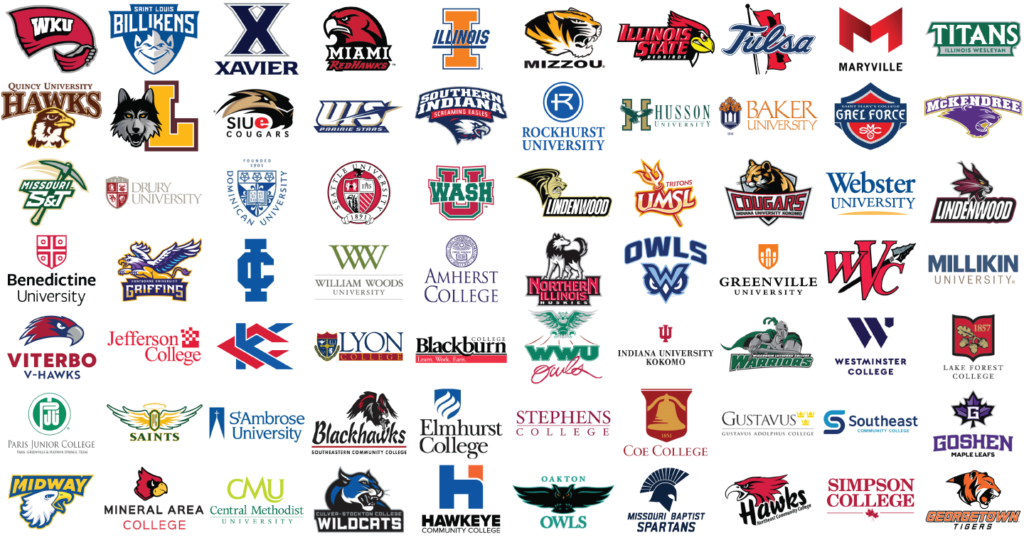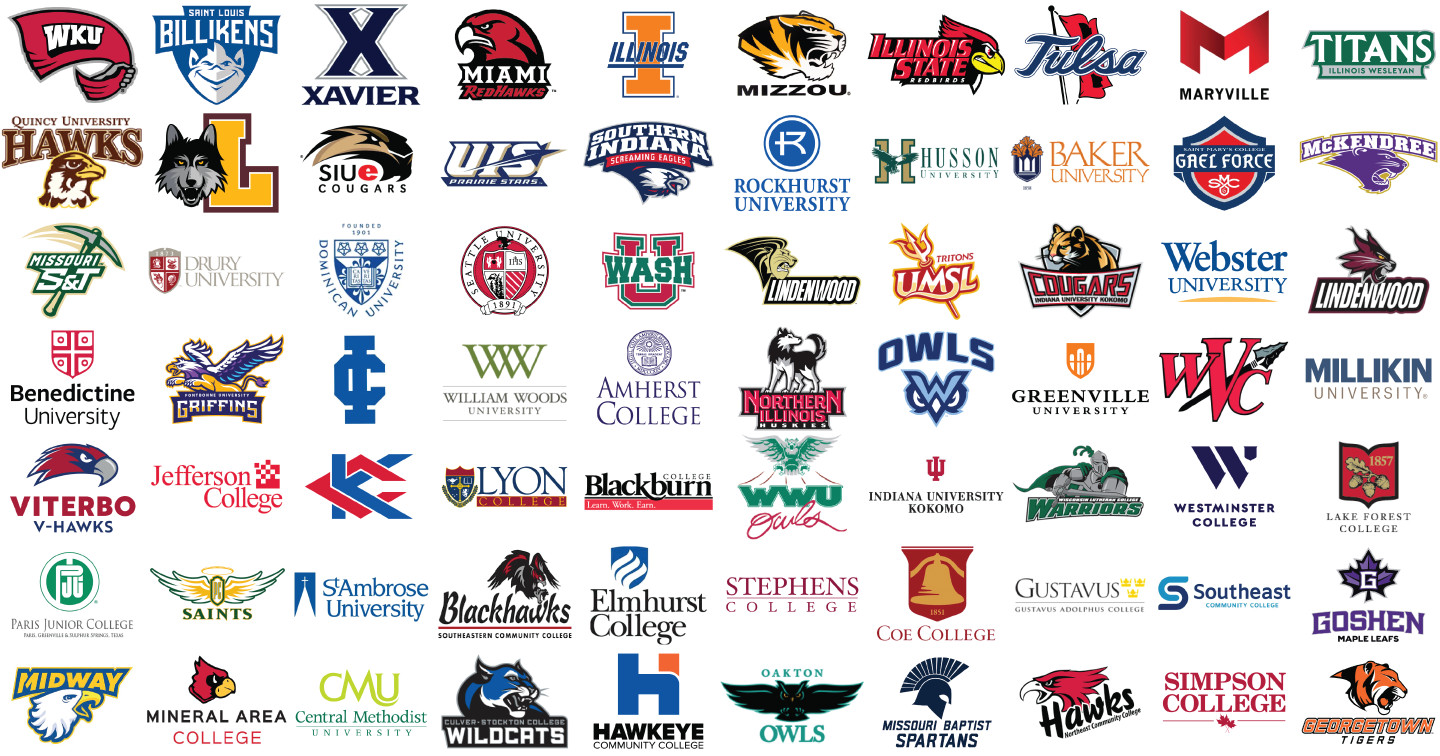 February 2021 RSVPd Programs
• Anna Maria College
• Blackburn College
• Carthage College
• Central Methodist University
• Cornell College
• Eastern Illinois University
• Ferris State University
• Fontbonne University
• Goshen College
• Greenville University
• Illinois College
• Illinois State University
• Indiana University Kokomo
• Indiana University-Purdue University Indianapolis
• Jefferson College
• Johnson County Community College
• Knox College
• Lindenwood University
• Loyola University Chicago
• Midway University
• Millikin University
• Missouri S&T
• Northern Illinois University
• Paris Junior College
• Quincy University
• Saint Louis University
• Southwest Baptist Univeristy
• University of Dayton
• University of Dubuque
• University of Mary
• University of South Carolina Beaufort
• University of Southern Indiana
• UW-Platteville
• Washington Univeristy St. Louis
• Webster University
• Westminster College
• William Woods University
• Xavier University
Previously Attended Colleges
• Anna Maria College
• Blackburn College
• Carthage College
• Central Methodist University
• Cornell College
• Eastern Illinois University
• Ferris State University
• Fontbonne University
• Goshen College
• Greenville University
• Illinois College
• Illinois State University
• Indiana University Kokomo
• Indiana University-Purdue University Indianapolis
• Jefferson College
• Johnson County Community College
• Knox College
• Lindenwood University
• Loyola University Chicago
• Midway University
• Millikin University
• Missouri S&T
• Northern Illinois University
• Paris Junior College
• Quincy University
• Saint Louis University
• Southwest Baptist Univeristy
• University of Dayton
• Benedictine University
• Blackburn College
• Central Methodist University
• Drury University
• Fontebonne University
• Goshen College
• Illinois College
• Illinois State University
• Illinois Wesleyen University
• Indiana University Kokomo
• Jefferson College
• Lindenwood University
• Loyola University Chicago
• Maryville University
• McKendree University
• Miami University of Ohio
• Midway University
• Millikin University
• Mineral Area College
• Missouri Baptist University
• Missouri S&T
• Oakton Community College
• Quincy University
• Southern Illinois University Edwardsville
• St. Ambrose University
• St. Louis University
• Stephens College
• University of Illinois Springfield
• University of Illinois Urbana-Champaign
• University of Missouri St. Louis
• University of Southern Indiana
• University of Tulsa
• Viterbo University
• Washington University of St. Louis
• Webster University
• Western Kentucky University
• Westminster College Missouri
• William Woods University
• Xavier University