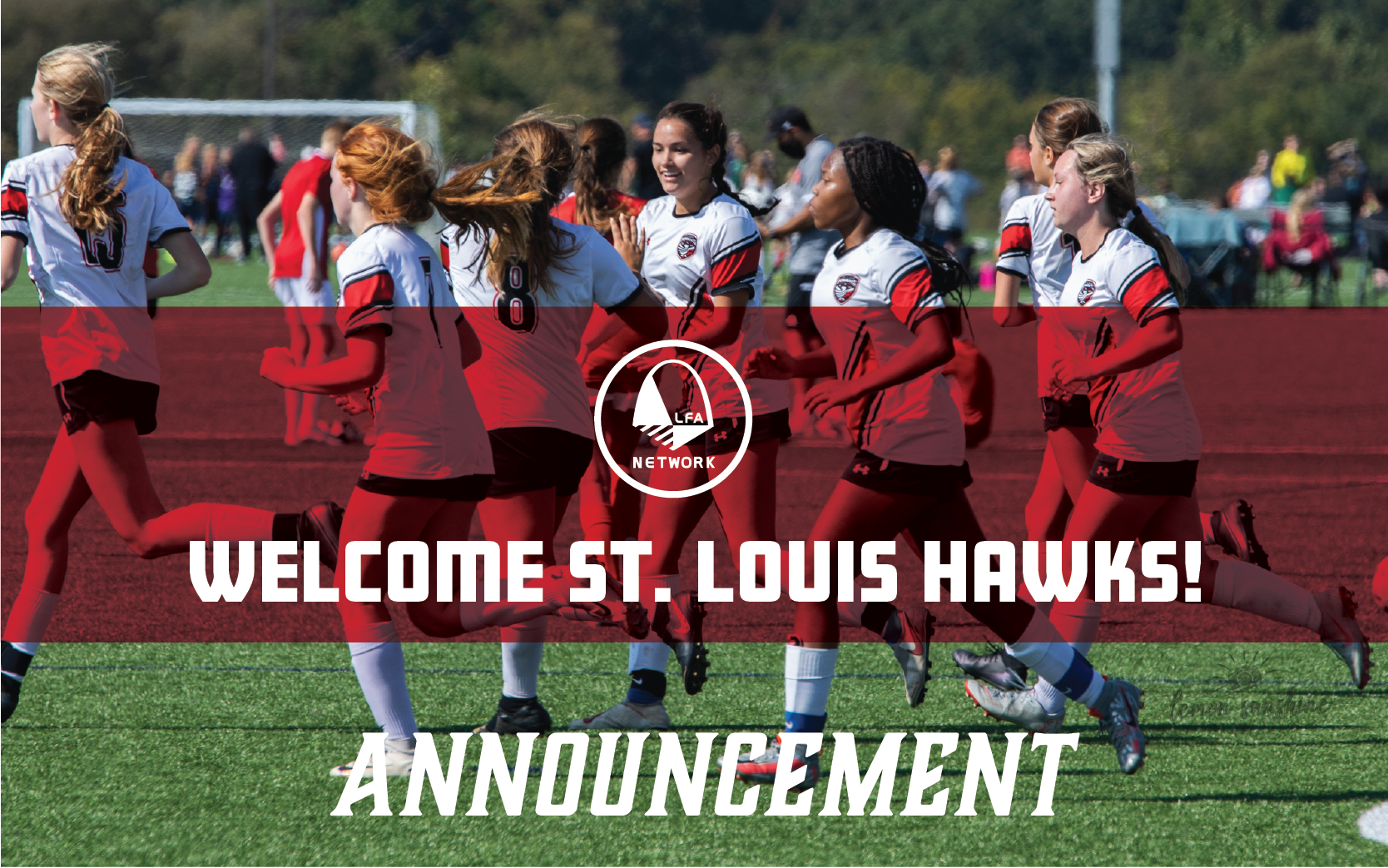 Lou Fusz Athletic Announces St. Louis Hawks Partnership
We couldn't be more excited to announce the Hawks as the inaugural Lou Fusz Athletic Network Club. Over the course of the past few months we have had great conversations with Jefferey, Tara, and Lucas and look forward to supplementing a fantastic family club.
We're pleased to share more information about the network, and look forward to meeting all the families this summer!
You can find out more information about the St. Louis Hawks here:
St. Louis Hawks
WHAT ARE LOU FUSZ ATHLETIC NETWORK CLUBS?
As part of the Lou Fusz Athletic Network, an affiliation is created between LFA and other existing clubs in the St. Louis region. We are extremely excited to welcome the STL Hawks as our inaugural Network Club!
The purpose of the Network is to support grassroots soccer in the St. Louis community by providing smaller clubs assistance in Club Operations and Player Development by utilizing Lou Fusz Athletic resources.