Soccer Camps Approach
Our approach is to provide quality instruction, maximizing touches & skill development through fun and interactive sessions. These programs progress each session and by the end, your child will have gotten hundreds of touches on the ball under the eye of our coaching staff! All of the sessions will also incorporate motor skill development, position-specific soccer knowledge, and an emphasis on the technical skills especially at the older ages.
Soccer Camps Quality
Lou Fusz Athletic can assure quality ball touches by having a full staff of professional soccer trainers, along with current and former college athletes assisting our staff. We strive to maintain an average player to coach ratio of 10:1 to assure players are getting the most out of each session. You will see dramatic improvements in their ability to understand the proper techniques!
Soccer Camps Convenience
LFA has several great options for our young athletes as well as high school athletes, with convenient facilities and locations across the greater St. Louis metropolitan area. We also offer private sessions with our technical staff for a more one-on-one approach.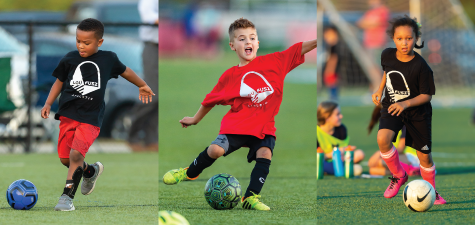 Fall Training Programs & Camps
Winter Training Programs & Camps