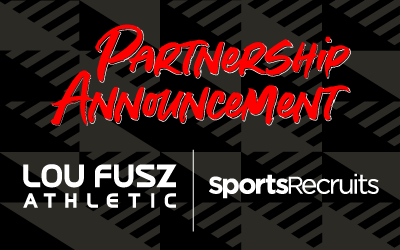 Your College Recruiting Process Just Got Easier!
Lou Fusz Athletic is excited to announce our new partnership with SportsRecruits, a platform that helps provides clubs, players and their families access to every college coach in the country for the recruiting process. LFA will begin to incorporate the platform for the remaining 2020/2021 season to empower our high school players during their collegiate search as the platform oversees their efforts and communication with the coaches using complete transparency. LFA athletes will be able to create a profile, upload their transcripts and add all of their stats in realtime. Connections made on the SportsRecruits platform have resulted in commitments to the best academic and athletic institutions across the country.
Not only does the SportRecruits platform allow LFA players to create their profile and communicate with coaches, they offer a significant amount of recruitment educational info as well. This will benefit all of our players, but specifically those who are the first to go through this process in their families. In addition to those that might not know what schools they're interested in, and conversely the players who know exactly where they want to go and want more information on how to get that acceptance letter in the mail. They feature live webinars throughout the year that cover a variety of topics tailored to help guide athletes along the journey.
Lou Fusz Athletic sees this as an invaluable opportunity for our club members that are in high school and considering what's next. LFA is committed to helping our players and families enter the next step in life beyond youth sports by prioritizing the college process. Lou Fusz Athletic is excited to integrate this invaluable opportunity and tool in SportsRecruits into our curriculum to benefit all of our high school athletes for the years to come.
More info will be shared to your coaches and you can find out more about exactly what SportsRecruits offers on their sponsorship page here.